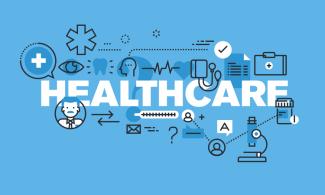 Retirement Planning Considerations Part 2: Health Insurance
In our 4-part blog series (click here to read Part 1), we went over common considerations and questions to ask yourself when planning for retirement. In this blog, we will go over some overarching factors when taking health insurance into account when planning for retirement as this will likely be one of the biggest, nondiscretionary expense during retirement.
Health Insurance Considerations:
Retiring Before Age 65:

Individuals are not eligible for Medicare coverage until age 65. If retiring before this age, there are a few options to consider when searching for health insurance coverage.

COBRA Health Coverage: If you are eligible for continued healthcare coverage after separating from service, you may be able to qualify for 18-36 months of coverage.

ACA Marketplace Coverage: If COBRA coverage is not an option or you have already maxed out the length of coverage through COBRA, getting coverage through https://www.healthcare.gov/ may be the next best option. Additionally, depending on your household income, you may qualify for Tax Credits that can offset that premiums with this coverage.

Medicare:

Individuals have a 7-month period to enroll for Medicare Parts A and B. (see chart below for a visual breakdown of the 7-month enrollment period). It is highly recommended that you enroll for Medicare during this period. Not doing so can result in increased and permanent premiums. More information about Medicare, Medicare Advantage, and Medigap can be found in our earlier blog here.
IRMAA (Income-Related Medicare Adjustment Amount):

Upon crossing certain thresholds for your retirement income, you may subject to increased Medicare premiums. Further information about IRMAA and how it could affect you, can be found in our previous blog post here.

Long-Term Care Insurance:

If you have concerns about the cost and funding of potential long-term care needs, considering a Long-Term Care Insurance policy or reviewing your current policy may be necessary to ensure that any potential needs will be met without relying too much on your retirement assets. Information about Long-Term Care and the types of care can be found in an earlier blog post here.

Life Insurance:

As we approach closer to retirement, the need for life insurance may decrease or go away altogether. Understanding what your needs are can help answer the question if life insurance is needed during your retirement.
Healthcare coverage, Medicare, and insurance in general, are vast areas of planning where one can get entangled in the fine details and options available. In-depth planning is highly recommended as minimizing the cost of this ever-increasing expense is a part of overall retirement planning.
In Part 3, we will go over guidelines to consider for your Retirement Assets & Liabilities.
Weingarten Associates is an independent, fee-only Registered Investment Advisor in Lawrenceville, New Jersey serving Princeton, NJ as well as the Greater Mercer County/Bucks County region. We make a difference in the lives of our clients by providing them with exceptional financial planning, investment management, and tax advice.