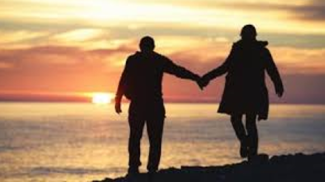 Retiring Before Your Spouse: What to Consider
Job satisfaction/dissatisfaction, age differences, personal preferences, etc. are valid reasons why you would choose to retire earlier than your spouse. Doing so does raise the question of what kind of financial and personal implications this means for the next stage in life. Here, we will review some of the common ramifications resulting from this decision.
Settle into Retirement Sooner
The obvious first reason is the greater level of freedom and control of your lifestyle once retired. Not having the responsibilities that a career once had on you can allow you to focus on new/old interests and hobbies.
With that in mind, this level of freedom is limited due to your spouse still working. Career obligations and time constraints can make the work/life balance still an ever-present predicament for the early retiree. Relationship and family dynamics can improve due to availability and a new-found connectivity, although communication should still be paramount to avoid misunderstandings or resentments for being an early retiree.
Health Insurance Coverage
Assuming you retire before age 65, the next issue to tackle is how to address health insurance coverage. One option would be to get covered under your working spouse's health insurance benefit. Of course, insurance premiums would go up, but this is a relatively straightforward option.
If a working spouse does not have coverage offered as a benefit, going through the health insurance marketplace to obtain is an option. With the American Rescue Plan Act in effect, you could take advantage of ACA subsidies to reduce insurance premiums.
Tax Consequences
Nobody wants to pay more taxes than they should. Only having one source of ordinary taxable income (assuming pensions, Social Security benefits, investment income, etc. are not relevant factors) would dramatically reduce how much taxed is owed on an annual basis. While the downside is a decreased savings capacity, the strategy of considering Roth conversions during this period may become an appealing strategy.
Conclusion
There are many other factors to balance when considering this next stage in life. Having a fine-tuned financial plan to withstand these financial implications can allow you to focus on the personal side of retirement. Consulting with a fee-only financial advisor can set you on the best path forward.
Weingarten Associates is an independent, fee-only Registered Investment Advisor in Lawrenceville, New Jersey serving Princeton, NJ as well as the Greater Mercer County/Bucks County region. We make a difference in the lives of our clients by providing them with exceptional financial planning, investment management, and tax advice.