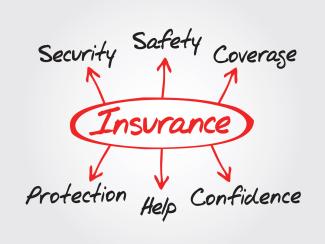 Open Enrollment Period: Do You Need to Update Your Coverage
As the year is coming to an end, open enrollment periods for working and retired individuals are beginning to open in order to make any changes, if needed, to one's coverage for insurance and other benefits for the new year. Certain needs can change from year to year and it is important during this period to consider taking action. Below are some instances in which one may want to consider making a change to certain types of coverage:
Health Insurance
If one is considering enrolling, looking to make changes, or re-enroll in an ACA health insurance policy for the new year, one should keep in mind that the Open Enrollment Period for this is from November 1st – December 15th. In order to make changes, several pieces of personal information should be gathered before proceeding with this process. A checklist of information can be found here.

For individuals or families with employer-sponsored coverage, there are a few reasons why a change may be necessary, namely:

Current Doctors May Stop Accepting Your Insurance

– This can result in out-of-pocket costs which can be expensive.

Coverage Costs May Increase

– Premiums, deductibles, and co-pays may change year-over-year which may require one to evaluate if there are other alternative plans available.

Healthcare Needs are not Covered

– Whether it is due to a personal chronic illness, the birth of a child, or adding coverage for a spouse, changes may be required in order accommodate these changes.

Save Money on Coverage Premiums

– If one is healthy enough to rarely make use of coverage, it may be worthwhile to look at less expensive plans that are offered. If deductibles are high enough for such plans, opening up and saving into an HSA (Health Savings Account) may help offset potential medical costs while saving on premiums. More info on HSA's can be found on a previous blog post here.
Medicare
The Open Enrollment Period for Medicare is now available. For those already enrolled in Medicare, this period between October 15th – December 7th is the only time during the year in which one can make changes to current coverage. Depending on one's situation, there may be no need to for changes in coverage. In other cases, annual changes in coverage provided by different Medicare plans may require that action be taken.
Further details on what this Open Enrollment process entails can be found here in a previous blog post.
Life Insurance
Employer-sponsored group-term life policies can provide coverage at favorable premiums. In most cases, the amount of coverage that can be purchased is capped after a certain dollar amount. Supplemental policies can be offered through work as well which can provide additional coverage. However, even supplemental policies can have a maximum amount of coverage that can be purchased. If that is case, then considering an individual life insurance policy may be the next best choice.
Instances in which additional coverage may be needed are:
Birth of a Child

–

Whether it is the first child or another addition to the family, raising a child results in an increase of living expenses. In addition to this, college expenses may be another factor to consider when increasing coverage as a parent may want to ensure that their child(ren)'s needs are covered.

Shift from Two to One-Income Household

– If a household is now reliant on just one spouse's income, increasing should be strongly considered as a lack of stable income can create some hardship.
Disability
Both Short-Term and Long-Term Disability policies serve an important role in one's coverage. While it may be unpleasant to contemplate a disability to yourself, it can serve one well to plan for this "what-if" as well as planning for waiting periods associated with these policies until benefits are paid out. A few instances in which one should evaluate their coverage are:
Expecting the Birth of a Child

– Short-Term Disability polices can cover a portion or all of current benefits after giving birth. This, however, does depend if the policy itself offers this option. if employer-sponsored plans do not have this option, certain states, such as NJ, do offer programs such as Temporary Disability Insurance or Family Leave Insurance which can cover a certain period after childbirth.

Increases in Income

– As income levels increase with raises and promotions, there may come a point in time where current long-term or short-term benefits may not provide enough coverage. Employer-sponsored plans usually offer options to increase one's coverage, albeit at higher premiums. Reviewing current benefits after significant increases in income can help cover gaps in one's coverage. If coverage options provided through work are not enough, shopping for an individual policy may be the next best choice.
While the examples presented above are the most common, there are many other scenarios which may entail a review of current coverage. The review and decision process should be carefully evaluated to ensure there are no gaps in coverage. Speaking with a financial planner can help to identify and confront any deficiencies.
Weingarten Associates is an independent, fee-only Registered Investment Advisor in Lawrenceville, New Jersey serving Princeton, NJ as well as the Greater Mercer County/Bucks County region. We make a difference in the lives of our clients by providing them with exceptional financial planning, investment management, and tax advice.