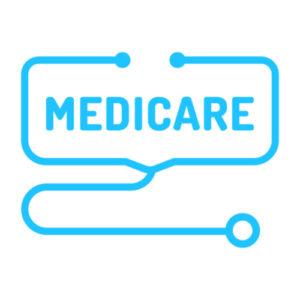 Understanding Medicare's Hospital Observation vs. Admission Rule
While Medicare Parts A & B provide well-rounded coverage for individuals, there are some loopholes in Part A's Skilled Nursing Care coverage that one should be aware of. To qualify, Medicare's criteria for coverage is a three-day minimum hospital inpatient stay. The keyword here is "inpatient" which is where Medicare's Admissions and Observation rules come in to play. Medicare provides skilled nursing care coverage at different rates based on which category one falls into – Inpatient or Outpatient. Below we go over the differences between the two rules.
Admissions (or Inpatient) Rule
Being formally admitted to a hospital, along with the minimum three-day stay is are main requirements in order to qualify for Part A coverage. For an extended period of hospital stays, this is the category one should prefer to fall into. Once covered, the following benefits are paid out:
Days 1–20: 100% covered, $0 coinsurance for each benefit period.

Days 21–100: $170.50 ($176 in 2020) coinsurance per day of each benefit period.

Days 101 and beyond: No coverage
Observation (or Outpatient) Rule
Observational stays (i.e. visiting the emergency room and being released) for any length of time does not qualify for Part A but rather for Part B. This can result in higher out-of-pocket costs in comparison to what Part A covers.
What It Means for You
There have been many instances where individuals have gone to the hospital under an observational stay status and expect Part A to cover this, but instead eventually receive a large bill because the criteria for Part A was not met.
Thankfully, regulations have been passed that requires hospitals to inform observational patients staying for more than 24 hours that they are receiving observational services and are not inpatients of the hospital. This is known as the Medicare Outpatient Observation Notice. While it is a step in the right direction of keeping a Medicare beneficiary informed, one should remain mindful of these two rules. In addition to this, if one is under an observational status, a request can be made to be formally admitted, thus allowing the switch to qualify for Part A coverage.
While hospital visits are no fun, one should be informed about options available and understand the implications of coverage offered by Medicare.
Weingarten Associates is an independent, fee-only Registered Investment Advisor in Lawrenceville, New Jersey serving Princeton, NJ as well as the Greater Mercer County/Bucks County region. We make a difference in the lives of our clients by providing them with exceptional financial planning, investment management, and tax advice.