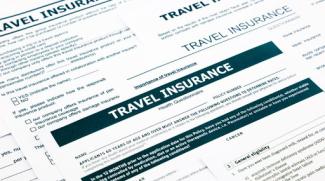 Travel Insurance: Is This Coverage Worth It?
When travelling, the last thing we want is to have something unexpectedly go wrong. Especially now with the massive travel restrictions due to the COVID-19, considering a travel insurance policy for future vacations could be a life-saver if the need for it ever arises. Below we will go over some of the common protections that travel insurance covers along with a few resources to consider when comparing policies.
Coverage Benefits
While travel insurance policies are usually sold as a packaged, comprehensive plan, one should be aware of what is typically covered by a policy. Below are some of the common coverage benefits found in a policy:
Trip Cancellation -

A policy can reimburse you for pre-paid, non-refundable expenses if you cancel you trip before even going on it.

Trip Interruption –

Lengthy flight delays or cancellations can throw off vacation plans which can force you to find a place to stay. Interruptions like this can be covered by a policy up to certain limits

Baggage Loss/Damage –

Travel policies can reimburse you for the actual price or replacement value for lost baggage up to certain limits.

Emergency Medical Benefits –

While your own health insurance policy can provide some coverage when travelling abroad, it is unlikely it will be universally accepted anywhere you travel. Having health insurance coverage as part of a travel insurance policy can save you hundreds or thousands of dollars if a medical emergency were to arise.
Other Factors to Consider Before Buying Travel Insurance
Consider the size of the financial risk you could be facing when travelling

- Can you afford to bear the financial hit or will insurance mitigate this risk?

Review your current coverage -

Some credit cards offer travel insurance or your current insurance can cover you to certain extent while abroad.

Shopping for quotes online –

Below are few resources to consider if you need a travel insurance policy
In these abnormal times, having the most protection from the outside risks can make a huge difference. One major point to consider is how travel insurance policies treat pandemics when filing a claim. Certain policies may not provide coverage or provide limited coverage in the face of what we are all going through. Going forward, if a travel policy is considered, you should read the fine print to get an idea of how comprehensive your coverage truly is. Ultimately, travel insurance is still a great resource to help ensure that your next vacation is as stress-free as possible.
Weingarten Associates is an independent, fee-only Registered Investment Advisor in Lawrenceville, New Jersey serving Princeton, NJ as well as the Greater Mercer County/Bucks County region. We make a difference in the lives of our clients by providing them with exceptional financial planning, investment management, and tax advice.