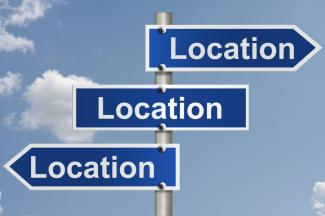 Tax-Efficiency of Asset Location
One of the roles of financial planners is to try to maximize a client's long-term, after-tax returns. This involves an in-depth look at how investments, risk & returns, and taxes blend in together. Many individuals nowadays hold different types of accounts – Taxable (Individual or Joint), Tax-Deferred (401(k)s or Traditional IRAs), and Tax-Exempt (Roth IRAs or Roth 401(k)s). This adds another level of complexity to one's overall investment plan.
In a properly diversified portfolio, each position has different characteristics in relation to tax treatment and expected investment return. In order to try to achieve the maximum after-tax return, one of the biggest questions to answer is: What goes where?
Asset Location strategies seek to find the proper location to place investments in order to take advantage of the tax-efficiencies or tax-inefficiencies of said investments as well as taking advantage of the tax treatment of different types of accounts. Factoring this piece of the puzzle, into one's overall financial plan, covers a multitude of different factors that are specific to one's one situation.
Below is a helpful graphic that can help illustrate where to consider placing an investment based on expected returns and its level of tax-efficiency.
While the graph above is only a general guideline, one's financial picture may not be as accommodating. For example, an individual may only have an IRA with a small balance and a Brokerage Account where the bulk of one's assets are located. Instituting an asset location strategy may not be as clean as it would in a situation where one's assets are spread evenly across different types of accounts.
Ultimately, this behind-the-scenes type of planning is personalized and unique to one's financial plan. Speaking with a financial planner during the initial stages of investment planning can help to determine what is right for you.
Weingarten Associates is an independent, fee-only Registered Investment Advisor in Lawrenceville, New Jersey serving Princeton, NJ as well as the Greater Mercer County/Bucks County region. We make a difference in the lives of our clients by providing them with exceptional financial planning, investment management, and tax advice.