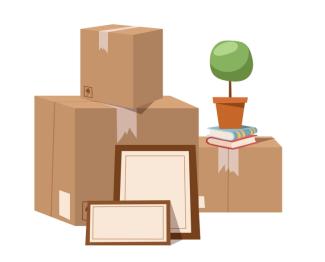 Relocating in Retirement: How to Find Your Ideal Location
Many individuals find themselves in a situation where they wonder if they should stay in place or move during retirement. For individuals that do decide to move during retirement, there will be a lot of costs, financial and emotional, to consider. That said, the biggest question to answer first is, "Where do I go?"
Assuming you will move within the US, narrowing down what state, what city, and eventually what neighborhood can be a challenging process. Below are some questions to consider along with a resource to help you narrow down your search:
How will you spend your time?
Starting with a blank slate in a new location can be exciting, but also a bit intimidating. We have all become accustomed to our daily schedules and rituals that this may all get thrown out the window once you do actually move. The most important thing to start thinking about is what will you do on a daily basis. Over our careers, work comprises much of the day which can make this question difficult to answer.
What is the cost of your new lifestyle?
While you should already have a good idea about what your spending habits look like, moving to a new location can throw you for a bit of a surprise. Depending on where you move to, local economies can work in your favor with lower costs of living. There is, of course, the bigger question of whether to buy or rent. For many retirees, downsizing tends to be a popular choice. More about downsizing can be found in our earlier blog here.
Who will you spend your time with?
This may be the most difficult question to answer and may affect whether you move or not. Depending on where you move, this can result in less contact with family and friends. The upside, however, is that you may end up expanding your social circle in a new place. Finding social circles with common interests can make this an easier process. Using apps such as Meetup or Nextdoor can come in handy.
Narrowing down your search
Marketwatch provides a free search tool that can help you narrow down where in the US you would like to move to along with picking "Must-Have" and "Nice-to-Have" features to find your ideal location. Criteria to sort through such as climate, population, and transportation can take a lot of the guess work out of your search.
Conclusion
The decision to move during retirement is not a simple matter. There are additional factors to consider beyond the ones mentioned in this blog. Consulting with a fee-only financial advisor can give you a firm grasp on what your options are.
Weingarten Associates is an independent, fee-only Registered Investment Advisor in Lawrenceville, New Jersey serving Princeton, NJ as well as the Greater Mercer County/Bucks County region. We make a difference in the lives of our clients by providing them with exceptional financial planning, investment management, and tax advice.