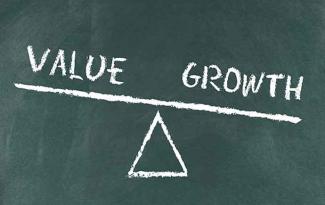 Growth vs Value: Short-Term Takeaways for Long-Term Returns
Over the past decade, the battle between growth stocks and value stocks have been one-sided. Growth has outperformed value, especially during 2019, which has spread a misconception in the markets that value has lost its steam. As disappointing as it is to see value lagging, we should take look under the hood of growth stocks to get a glimpse into why growth stocks may be the one losing steam.
In general, growth stocks tend to be more expensive than value as investors are willing to pay more with the expectation that they will get a quicker return. Historically, investors will pay, on average, approximately 3 times more for a growth stock than they would for a value stock. The chart below tells a different and alarming story.
Historically, the price-to-book ratio (i.e. the reality check for investors looking for returns at a reasonable price) of a value stock has maintained its average for the past century. Growth stocks, however, have skyrocketed in recent times way past its historical average where investors are now willing to pay about 8 times as much as they would for a value stock.
While it is possible that an 8x price-to-book ratio may become the new norm for growth stocks, it is also possible that growth stocks may be experiencing similar symptoms that the housing bubble and the tech bubble went through before their eventual downfall. If we side with the latter possibility, we as disciplined investors should continue to root for value stocks as its to turn to shine may come soon.
Weingarten Associates is an independent, fee-only Registered Investment Advisor in Lawrenceville, New Jersey serving Princeton, NJ as well as the Greater Mercer County/Bucks County region. We make a difference in the lives of our clients by providing them with exceptional financial planning, investment management, and tax advice.