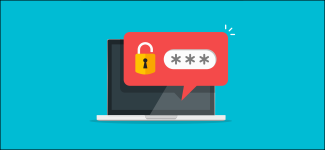 Financial Cybersecurity: How to Protect Your Information
With most, if not everything, now accessible online, it can quickly get onerous keeping track of all your online username/password information. After a certain point, many individuals throw in the towel and stick to one master username and password for every account that requires a login. It's simple but you will be exposed to an enormous amount of cybersecurity risk, especially if this information is linked to sensitive information, such as your financial accounts.
Creating passwords poses a different risk on its own. Basic one-word or numerical passwords can make a hacker's job easy. Below is a list of the most common passwords:
Password Managers
If you find any of your current passwords share some similarities with the list above, then it may be time to consider password managers to protect your digital assets. Password managers minimize the work of having to remember or create passwords. It stores all of your passwords for you and can even help you generate new & random passwords. You do, however, need to setup a master password to access your "vault". It is highly recommended that a master password be as complex as possible.
Is It Safe?
Of course, there is the concern that password manager companies could get hacked and have all of your username/password information stolen. Password managers don't actually keep any passwords stored on their databases. Instead, each password is kept encrypted on the user's device. The worst-case scenario would be for a hacker to get access to your e-mail address and attempt a phishing scam to obtain your master password.
Top-Rated Password Managers
Below are a few of the top-rated password managers for you to consider:
LastPass

– Easy to use and safe, LastPass offered many features for its overall value. Random password generation, auto-fill options, and cross-device storage make this an attractive option.

1Password –

Offering the similar capabilities, 1Password is a viable option. Though slightly more expensive due to its size relative to other major competitors in this space, this should not be a reason to knock it off the list.

Bitwarden

– With its basic version being completely free, Bitwarden is great option for those testing the waters of password managers. While not as user-friendly as LastPass or 1Password, it gets the job done just the same.
Conclusion
Protecting your assets is not just limited to investment diversification or insurance coverage. With everything being online nowadays, maintaining a robust cybersecurity system in place is an absolute necessity.
Weingarten Associates is an independent, fee-only Registered Investment Advisor in Lawrenceville, New Jersey serving Princeton, NJ as well as the Greater Mercer County/Bucks County region. We make a difference in the lives of our clients by providing them with exceptional financial planning, investment management, and tax advice.