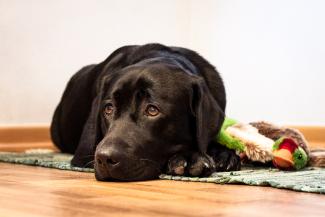 Estate Planning for Pets: What to Consider
When it comes to estate planning, many individuals update their documents that address their intentions – executors, inheritances, real estate, etc. However, the issue of continuing pet care may not necessarily be addressed in these documents. While many states consider pets as personal property, this area may already be addressed in standard Wills. However, there may be more to cover. Here, we will go some options to consider for continuing pet care.
Pet Trust
One option is to set up a pet trust which enables you to set funds aside for continuing pet care. You can name a trustee to manage the trust's funds and a caregiver with specific instructions for the pet's care needs. While this is the most expensive option, it will ensure there are safeguards in place as well as making the caregiver transition as seamless as possible.
Will Clause/Addendum
A provision can be included in your will that specifies who will be the caregiver as well as including specific instructions. Unlike a pet trust, this provision may not go into effect immediately until after the probate process has been completed, which may take several months.
Pet Protection Agreement
This is the simplest, least expensive option to address pet care needs. Online templates can be found through a web search, or you can draft your own. Just like with the first two options, you can include instructions for continuing care, but this agreement must be signed by you and the caregiver to make this enforceable. It is recommended that you consult with an attorney to ensure this is legally binding.
Conclusion
Depending on one's situation, there may be a varying degree of complexity when planning for your pet to ensure that your wishes are clearly documented and legally enforceable. Consulting with an estate attorney to draft such documents or with a fee-only financial planner for financial needs can set you on the right path.
Weingarten Associates is an independent, fee-only Registered Investment Advisor in Lawrenceville, New Jersey serving Princeton, NJ as well as the Greater Mercer County/Bucks County region. We make a difference in the lives of our clients by providing them with exceptional financial planning, investment management, and tax advice.