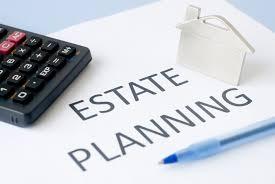 Estate Planning Documents: Must-Know Statistics
Getting your estate documents completed is no easy task nor is it an easy conversation to have. Having the big three documents – Will, Power of Attorney, and Advance Health Directive, should be the bare minimum. Depending on your situation, there may be need for additional documents. As crucial as these documents may be, many individuals do not have a basic estate plan in place. Presently, there is an unfortunate downtrend in individuals not having their estate documents drafted or updated. Here are several recent statistics that will shed some light on this troubling situation:
Passing Away Without Documents in Place
The probate court system is designed to ensure that the deceased individual's assets are distributed to the proper heirs. Not having a Will in place can make this make this process extremely inconvenient as your survivors may be in a position where most or all of your assets will have to go through the probate process.
Depending on the size of the estate, the probate process can last somewhere between six months to two years. To make matters worse, there are probate-related fees such as Attorney fees, Personal Representative fees, Bond fees, etc., that are bound to emotionally drain anyone going through this process.
Conclusion
Despite these pessimistic statistics, it is never too late to setup your estate plan. Having your intentions in writing is the best action you can take to secure your family's future. Seeking advice from an estate attorney and a fee-only financial advisor can ensure your goals are met.
Weingarten Associates is an independent, fee-only Registered Investment Advisor in Lawrenceville, New Jersey serving Princeton, NJ as well as the Greater Mercer County/Bucks County region. We make a difference in the lives of our clients by providing them with exceptional financial planning, investment management, and tax advice.